Persons wishing to participate in these social events must tick the corresponding boxes on the registration form.
1- Excursion (in option ):
Wednesday afternoon.
Private excursion by bus to visit the Royal Chateau of Amboise, and vineyards and caves of Vouvray.
Royal Chateau of Amboise (Guided tour)
The medieval fortress of Amboise was replaced by a royal residence during the reigns of Kings Charles VIII and François I (late 15th - early 16th century). A number of men and women of letters from Europe as well as artists stayed at the Court of Amboise at the sovereigns' invitation, for example, Leonardo da Vinci who was buried in the château's chapel.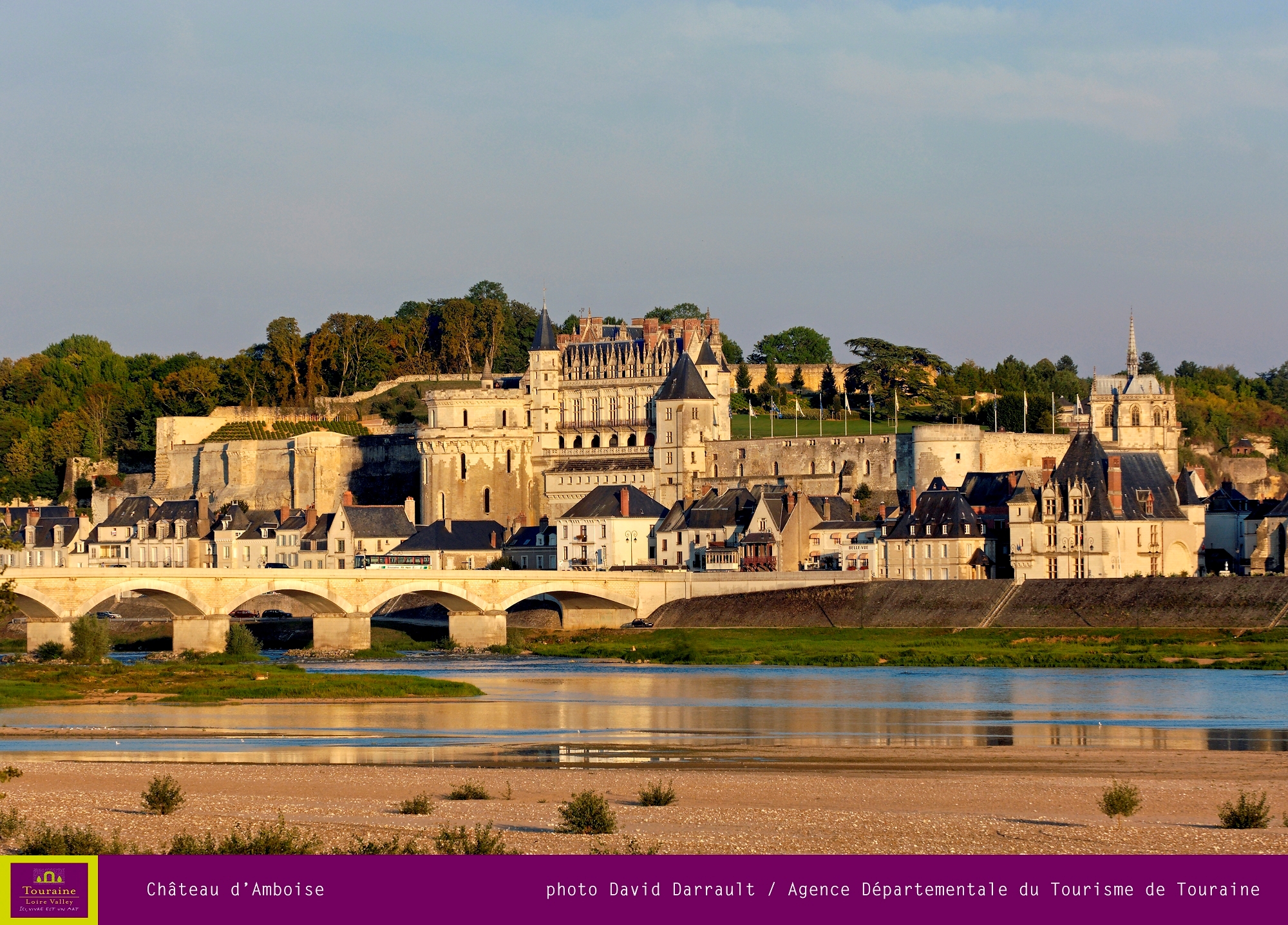 Vineyards and Troglodyte caves of Vouvray (Guided tour)
Touraine is a huge wine area producing wines in every color –white, rosé and red- from an extensive palette of grape varieties (Sauvignon Blanc , Chenin Blanc, Gamay , Pinot Noir…) Vouvray is the largest white wine appellation in the Anjou-Saumur-Touraine region, producing Chenin Blanc wines in a range of styles from dry and sparkling to sweet dessert wines.
2- Gala dinner (in option )
Thursday evening, at the City Hall of Tours
The city hall of Tours, located Place Jean Jaurès in the center of Tours, was built between 1896-1904 by Victor Laloux. This architect also built the train station of Tours and the gare d'Orsay of Paris (now Musée d'Orsay).